3 Reasons You Need a Detroit Wedding Limo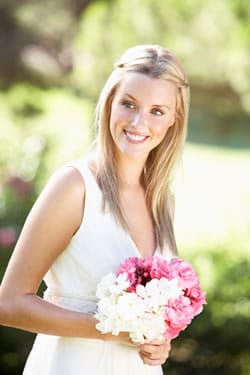 Weddings are a very special time in a person's life. As this may be the biggest event you ever have with all of your closest family and friends, it's worth putting in all the time and effort necessary to make sure the event ends up just as you'd hoped. While it certainly isn't an easy task, planning the wedding of your dreams will be an experience you remember for the rest of your life. To help you out throughout the process, there are plenty of people willing and able to help. From party planners to excited in-laws, you can rest assured you won't be going through the process by yourself.
With all the professionals out there ready to help you make your wedding dreams come true, why not go the extra mile and make it as great as it can be? Wedding day transportation is no exception. By hiring a professional Metro Detroit limousine company to take care of the driving details on your wedding day, you'll free up your mental energy to focus more on the bigger picture items of the day – like getting married! With a wedding limousine company ready to serve you and your group for the day, you'll be sure to enjoy the following benefits.
Room for Your Wedding Party
When it comes to wedding day transportation, figuring out how to get everyone from place to place can be a complicated endeavor. When you have a wedding limousine rented out for the day, you won't have to worry about finding extra room for everyone. With limousine options of all sizes, you are sure to be able to find the right ride for you and your entire wedding party.
Reliability When You Need It
 Your wedding day is no time to mess around with poor scheduling. If you are having a large wedding, odds are you have the whole day mapped out in 5 or 10 minute increments. When dealing with this level of time precision, the last thing you want to worry about is whether or not your ride will be there on time to bring you to your next destination. When you have a professional chauffeur behind the wheel of a luxury limo, you won't have to worry about whether your driver will be on time. With years of experience, they know that timeliness is the most important part of any wedding day travel agenda.
Comfort When You Want It
No matter how much planning you do ahead of time for your wedding day, you will probably still be feeling a bit stressed out when the big day finally arrives. To help you feel as relaxed as possible, why not choose the most comfortable transportation option available? By having a limousine rented out for the day, you can ensure you will have a comfortable place to rest as you move from place to place throughout the day with your new spouse. Add in some champagne and snacks in the back and you'll feel like royalty!
For More Information on Renting a Detroit Wedding Limousine from Rochester Limos
These are just a few reasons to get yourself a limousine for your wedding day. Contact Rochester Limos for a free wedding limo quote –  Michigan's Choice for a Detroit Wedding Limo.