Getting Around the Right Way on your Wedding Day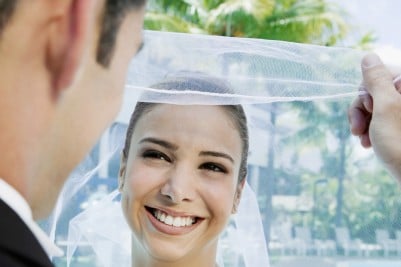 Wedding days can be pretty stressful. After all, as one of the most important and emotional days of your life, everything has to be perfect, right? This pursuit of the perfect day is what keeps people busy planning their weddings for months before the big event. With so much to get right, it seems like there is never enough time to get things in order before the big day arrives. If you are in the middle of the planning process right now, you know the feeling.
Even with all the right vendors in place, it can still be tough to make sure everything is going to go according to plan. For this reason, it's best to work with people who can be flexible yet professional to ensure your dream day goes off without a hitch. This is true for all aspects of your wedding day, from the flowers to the food. An especially important part of your wedding day that needs to be flexible is the transportation. If plans change last minute, you need to have people around to get you where you need to be right when you need to be there. For that reason, the best wedding day transportation around is a party bus. If you haven't considered getting a wedding party bus in Detroit before, here are just a few of the many reasons why.
Plenty of Space
You will have a hard time finding a transportation option with as much as a party bus can offer. By choosing just the right sized party bus, you can be sure you and everyone in your wedding party will have plenty of room to move around as you make your way from place to place. The great thing about a party bus is that you can move around and hang out with each person on board, all while eating snacks, sipping celebratory beverages, and even dancing to music!
Professional Drivers
When you have a party bus rented out for your wedding day through a professional Metro Detroit wedding day limousine and party bus company, you can rest assured knowing you will have a professionally trained driver behind the wheel at all times. By having a driver who knows their way around Detroit and has plenty of experience providing wedding day transportation, you won't have to worry about a thing as you make your way from the ceremony to the reception to the after party.
One of a Kind Environment
It will be difficult for you to match the feelings you have during your wedding day. Even during the seemingly trivial parts, you will probably find yourself enjoying every moment of it. During the busy day, your time in transit may be some of the only time you have to truly hang out with your wedding party, or one on one with your new spouse, without the photographers and guests asking for your attention. By having a party bus for the day, you can make sure you will have an awesome environment to enjoy these so called "down time" moments.
I Need A FREE QUOTE for a Detroit Wedding Party Bus Service Near Me!
To learn more about wedding day transportation and to get your Detroit party bus reserved, request a free limo service quote today!