What Could You Be Missing Without a Wedding Limo?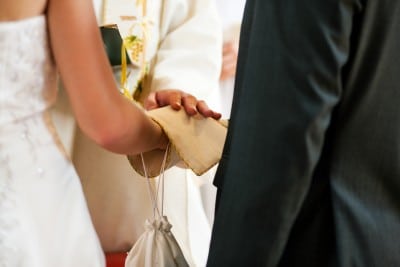 Are you looking forward to planning your wedding? If you are like most people going through the process, you were not sure whether to answer yes or no! While it certainly is an exciting time in your life, it is also sure to be one of the more stressful times as well. For your dream wedding to come together just as you want it to, there will surely be some late nights, many phone calls, and a lot of second guessing. No matter how difficult it may be, it's important to keep your eyes on the prize! Once you pull your dream wedding off, you will be able to enjoy the memories for the rest of your life.
With that in mind, it's important to be tactical in your planning process. By getting others involved in the process early, you can take tons of stress off of yourself and leverage the experience of others around you. Even though it may not seem like it, you probably know tons of people who have valuable experience to be able to help you through the process. Aside from friends and family, getting professionals involved can help you to be sure you are heading in the right direction. Speaking of heading in the right direction, make sure you have your wedding day chauffeurs involved in the planning process so you can make sure that you hit your scheduling goals throughout the day! By having your own wedding party bus or wedding limousine for your wedding day, you'll be able to enjoy the following.
A Professional Behind the Wheel
With many options available to you when it comes to wedding day transportation from your favorite uncle to an Uber XL to a party bus, having your own wedding limo or party bus is the only way to ensure you have a dedicated professional driver behind the wheel. With this in mind, you won't have to think twice about whether or not you are going the right way or if your ride will arrive on time!
Plenty of Room in the Back
Having your own party bus or limousine guarantees you and your group won't be short on space. With plenty of different sizing options, you can pick just the right ride for you and your wedding party. By making sure you have enough space, you will be certain that you will have plenty of room to celebrate as you make your way from place to place throughout your Metro Detroit wedding day!
An Unforgettable Experience
It's likely that you only ride in a luxury limousine or party bus when you have a very special event to celebrate so why should your wedding be any different? With your own Detroit party bus or limousine rented out for your wedding, you are sure to make memories that will last a lifetime while you and your wedding party celebrate this exciting moment in your life!
For more information and to book your Detroit wedding party bus or limo, get in touch with Rochester Limos today at 248.289.6665.  We Are Detroit's Choice for Wedding Transportation!