Own the Night of Your Bachelor Party with a Detroit Party Bus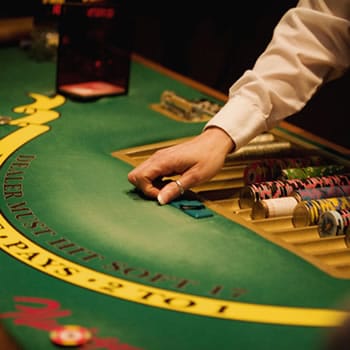 With your wedding coming up, there's probably a lot on your mind. With so much to get done before the day finally arrives, it can be easy to feel overwhelmed under your piles of to-do lists. If you have your honeymoon starting right after your wedding, you may feel even more pressure as you'll have to make sure everything is all set to go before you get swept up into the wedding day whirlwind.
Even with all that is going on around you, you can't forget the big event before the big day – your bachelor party! Yes, the notorious party thrown by your closest guy friends will have come and gone by the time you say "I do." Even though you may have your close friends or your best man planning your bachelor party, you will always have the final say in what the group ends up doing. With all the options available to you throughout the Detroit area and even the whole country, this is another place you can get bogged down in all your options. To keep things exciting but also simple, look no further than getting your own party bus for the group for the entire night. With your own party bus, you'll be able to enjoy the following benefits!
Freedom and Flexibility 
Traditional bachelor parties rely more on one place being your primary destination for the night. While this can still be a great time, you never know how your bar or club of choice will be when your night finally arrives. If you want to vacate the premises but have a big group with no transportation standing by, this can be a logistical nightmare. With everyone trying to get from point A to point B after a few drinks, you may never make it out! When you have your own party bus for the night, you simply all hop on the bus and away you go!
Enjoy Every Moment 
From the moment you step foot on your party bus to the moment you arrive back home at night, your bachelor party will be in full effect. Even though the city of Detroit is somewhat spread out, time will no longer be an issue as you will be able to party on the road as you go from place to place. Since this is your last night out as a single guy, you might as well make the most of it!
Safety First, without it Feeling Like it! 
Having your own metro Detroit bachelor party bus rented out for the night ensures everyone who needs to stay off the road stays off the road! You will have your own professional chauffeur to take care of the driving so everyone in the crew can sit back, relax, and enjoy the night! Everyone will always be safe and taken care of, but you won't even realize your safety is a top priority since you'll all be having a blast, listening to music, telling stories, and enjoying your favorite adult beverage in the back seats.
For More Information on a Detroit Party Bus for Your Bachelor Party
These are just a few of the countless benefits of having your own party bus for the bachelor party. To learn more about bachelor party buses or to book your own, contact Rochester Limo for a FREE Party Bus Rental Quote for your Bachelor Party.  We are Detroit's Choice for Bachelor Party Bus Rental Service.