Thinking of Your Bachelor Party Plans? Think Party Bus!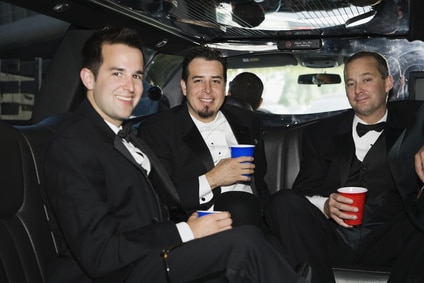 What will you remember more than your wedding day? Perhaps the days leading up to it will leave you with much anticipation or maybe you'll look back on your proposal and remember the butterflies you had in your stomach. While those are clearly memories that will also stick with you for years after your wedding, so will your last big night out before you become a married man. While you might not remember every last bit of your bachelor party for better or for worse, there will certainly be fond memories of your big guys' night out. If you have yet to nail down your plans for the night, there are a few things to keep in mind. While you'll want to be able to experience St Clair Shores with your closest friends, you also might want some flexibility throughout the evening. Because of that, a St Clair Shores party bus is a great way to get everyone together for the party of a lifetime while still allowing you to move around the city as you see fit. If you hadn't considered getting your own party bus for the night, here are a few benefits of getting your own club on wheels for the night.
1. Exclusivity
When you rent out your own booth or table at a bar or club, you never know who else will be spending their night there. This could work out in your favor or against you depending on your mood for the night and how things are looking. When you have your own party bus for the night, you have complete control over who is heading from place to place with you, as you are the one who makes the guest list.
2. Freedom
Your own party bus gives you the freedom to move around the city for the night as you see fit. If you aren't feeling the vibe at your usual watering hole, you can just hop back in the bus and head to where things seem a bit more fun. If you want to get away from the bar and club scene altogether for a little while, your driver will be happy to take a few laps around town as you spend some quality time with your guests in the back. No other bachelor party option gives you as much freedom as having a St Clair Shores party bus rented out for the night!
3. A Money and Time Saver
Contrary to popular belief, having your own party bus for the night can save you money and can even save you time. By splitting the cost evenly amongst guests, except of course the guest of honor, you'll be able to keep costs low for the evening. By bringing your own drinks onto the bus, you'll also be able to keep your drink costs low compared to being at the bar all night. By being able to keep the party going as you go from place to place, you'll also be saving quality party time!
Book Your St Clair Shores Party Bus Now
With all these benefits, a bachelor party bus is really a no-brainer. Contact Rochester Limousine to learn more about St Clair Shores party bus rental by calling: 248.289.6665