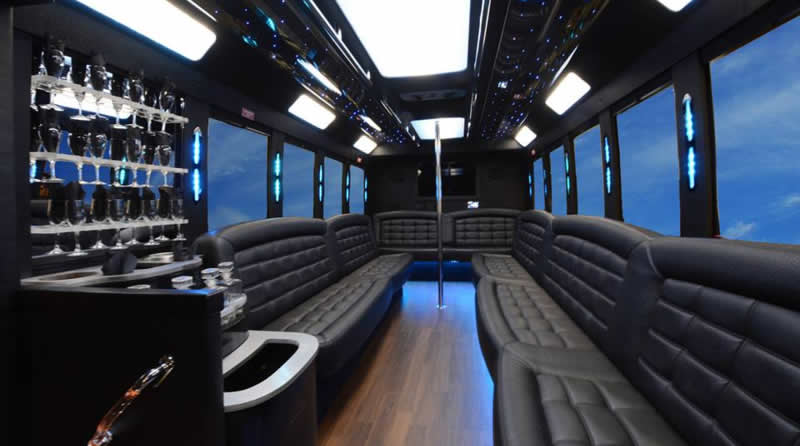 Before all the hard work from planning your wedding pays off in your dream day, there is much to be done. From all that needs to be done between planning to the actual event, from visiting venues, trying cakes (that one's not so bad), to making the guest list, it can get pretty exhausting. To help make the journey a little bit more enjoyable, there are quite a few fun things that can take place along the way. One of the most anticipated events of the wedding journey is the bachelor or bachelorette party.
This event is your last big night out as a single guy or gal. Because of this, your friends may throw one of the most extravagant parties you've ever had for yourself with a few twists you may not be expecting. If you haven't quite figured out what to do for your bachelor or bachelorette party, or are planning one for a friend and could use some help, look no further than reserving a Troy party bus. Having your own party bus for the night will keep your plans flexible while allowing you to tailor the evening to what everyone feels like doing at every moment. If this is your first time considering a party bus for the big night, consider the following benefits.
1. No Plan? No Problem!
One of the best parts about Troy party bus rental for the bachelor or bachelorette party is that you are free to move around the city as you see fit. If you have plans to start off at a certain bar or club but want to roam around the city after only a drink, no problem! Just hop back on your bus and away you go. With this type of flexibility for the evening, you never know where you may end up!
2. The Crew Stays Together
Having your own party bus for your group means you won't have to worry about getting separated from your crew. With party bus options in all different sizes, there's a bus designed for any sized group! If you want to bar hop and don't have your own party bus for the evening, you run the risk of having the group get split up in different cabs or lost along the way. As it's your last single night out, it's crucial to have your crew by your side at every moment!
3. Making the Most of the Night
When the night comes to a bittersweet ending, you may wish you had just a little bit more time! With a Troy party bus taking you from place to place, you'll be making the most of your limited time with your best friends before your wedding. Being able to party while you're on the road, you can have some of your favorite cocktails on your way to each location along with some yummy snacks while you jam out to your favorite songs!
Looking for Troy Party Bus Rental?
To learn more about Troy Party bus rental for an upcoming bachelor or bachelorette party, contact Rochester Limousine today.
Call Rochester Limousine:248.289.6665
Do you need to rent a limousine for your wedding in Sterling Heights? Check out our article: 3 Reasons to Reserve Sterling Heights Limo Service for Your Wedding.