The Best Way to Arrive at Your Wedding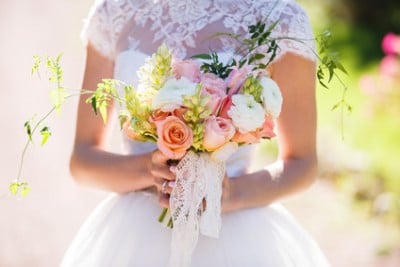 Your wedding day may be a day you have dreamed about for as long as you can remember. Now that your daydreams are over and you have begun the planning process of your wedding, you may look forward to the days just after your wedding has come and gone! With all that goes into planning a wedding, it can feel like a fulltime job just making sure everything gets put together just the way you want it. Even though there is a ton of work to do, you don't have to go through it alone.
By enlisting the help of party planners, service providers, and even overly excited friends, you can pull off your dream wedding while also keeping your sanity in tact. For everything that needs to happen on your wedding day, you can rest assured there is a professional who knows exactly how to do it. Looking for the perfect wedding cake? There is a local baker for that. Looking for the best way to get around on your wedding day? There is a professional Metro Detroit wedding limousine service for that. By getting your own wedding limousine or party bus for your wedding day, you will be able to enjoy the following benefits and more!
A Personal Chauffeur
When your wedding day arrives, you won't be left wondering who will be arriving to pick you up and get you where you need to be. With a personal chauffeur, you can rest assured you will have the same driver all day long who will know exactly where you need to be and when you need to get there. And since your driver will be professional and licensed, you can count on them providing the utmost safest ride. With this in mind, you can focus more on just enjoying the day instead of worrying about how you are going to make everything happen!
The Right Size for You
No matter what size your wedding party is, you will be able to find just the right size wedding limousine or party bus for you and your group. By having the perfect ride for you and your wedding party, you can relax knowing everyone will have plenty of room to spread out and take a breather between wedding day events. With all that is going on during the day, your time on your party bus or limo may be some of the only minutes you will have to really relax during the day! If you want an intimate experience for just you and your new spouse, a luxurious limousine with champagne and snacks in the back will be just the thing.
Professional Service
By hiring a professional wedding chauffeur, you will be getting the best service possible for your wedding day transportation. With years of experience getting brides, grooms and their wedding parties where they need to be, you will be able to use their years of experience to avoid any unforeseen bumps in the road that can only come with experience.
I Need The Best Wedding Limo Service in Metro Detroit!
With these three benefits of getting your own wedding limousine or party bus, you probably are ready to learn more! To do so, get in touch with us today and get your wedding limo reservation started at Rochester Limousine!