The Modern Day Wedding Chariot Every Bride Needs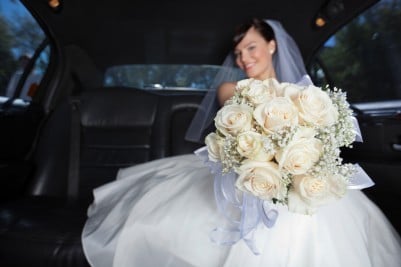 With your wedding day approaching and some details still up in the air, it can be easy to feel a bit overwhelmed about all that needs to happen before the big day arrives. Even if you have been planning for months, it can seem like there is never enough time to make sure all the details of your wedding will come together perfectly for an unforgettable day.
If you are trying to plan your dream wedding, you need to bring in some professionals to help you get there. There are plenty of people who specialize in making your wedding day dreams come true. While you may think this only applies to cakes and photos, it really applies to every aspect of your wedding day – including the transportation. By hiring a professional wedding day transportation company, you can enjoy your own modern-day chariot, while relaxing in total peace of mind about the logistics and schedule. Instead of horses hire a professional chauffeur to bring you around town in a luxury wedding limousine. When you get to enjoy the following benefits on your big day, you certainly won't regret the decision.
First Class Comfort
Limousines are some of the most comfortable automobiles on the road today. With all the stress and excitement of your wedding, don't you want to be able to have a comfortable place to relax while you are on the move from place to place? By renting out your own wedding limousine, you can count on having plush leather seating for you and your new spouse or entire wedding party, while sipping on champagne and enjoying some snacks before the reception begins.
Plenty of Space and Options
If the comfort alone hasn't sold you on getting a wedding limousine, certainly having the space for all of your wedding party will. Since your wedding will only really be as special as the people around you, don't you want to keep them around you for as long as you can? By getting a wedding limousine with plenty of space, you can count on being able to always have your bridesmaids and groomsmen near when you change locations throughout the day. Everyone will be in the same vehicle when traveling for pictures, and you can rest assured that everyone will get to the next venue at the same time.
Utmost Reliability
During your planning process, you have probably noticed that certain vendors or companies seem to be more reliable than others. As you only get one shot at the perfect wedding day, you want to make sure you are working with as many reliable people as possible. With a Metro Detroit wedding limousine rental company taking care of the transportation, you can count on having the most reliable transportation. Don't leave the driving and scheduling by chance. Leave it up to the professionals to ensure you get where you need to be on time, and that you are always safe and comfortable.
For more on wedding limousines and wedding day transportation in Detroit, visit www.rochesterlimos.com today!