Help Your Out of Town Wedding Guests Arrive in Style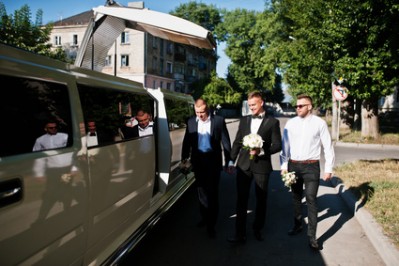 Without all the wonderful people, your wedding wouldn't be a true celebration or party. With how important your guests are, it's smart to think about their experience when you are in the process of planning your wedding. With so many things going on it can be easy to think the day is all about you, but the fact of the matter is your guests will make it all worthwhile.
When taking your guests' experience into consideration, it's important to think about how your guests will be getting to and from your wedding. If you have a lot of people coming in from out of town, spending some extra time to help them have a better travel experience can certainly go a long way to making their journey much more enjoyable. If you have guests coming in via the airport, getting them a metro Detroit party bus will allow them to take their minds off the logistics of travel and allow them to sit back and relax while the details are taken care of for them. If you haven't thought about renting an airport party bus for your incoming wedding guests, here are a few reasons to consider doing so.
No Rental Car Hassles
Without having to rent a car when they arrive in Detroit, your wedding guests can have one less thing to worry about during their busy travel schedule. If you have ever traveled via airplane for a wedding before, you know it can be quite a hassle to get everything packed and ready for the airport. With their own professional transportation waiting for them when they arrive in Detroit, your guests can arrive to the wedding festivities much more relaxed and ready to celebrate!
No Navigation Problems
If you have some guests coming into Metro Detroit for your wedding who aren't familiar with the area, they may be a little bit worried about how they will navigate through the city once they arrive. When you have gotten your guests their own party bus or limousine to pick them up right from the airport, they can just sit back and relax while their professionally trained and licensed driver brings them around the city and to their accommodation.
An Easier Goodbye
When your wedding festivities come to an end and it's time to go home, it may be difficult to finally say good bye to those who traveled across state lines to come to your wedding. When you have a metro Detroit airport party bus or limousine bringing them back to the airport when the party is over, your guests won't have such a hard time getting back to the airport in time for their flight home! They will love the luxury treatment, and you will nail the perfect way of saying, "thank you!"
These are just a few of the many reasons to get your out of town wedding guests their own party bus or limousine in Detroit. To learn more, visit www.rochesterlimos.com today!