How to Make Every Detail of Your Wedding Unforgettable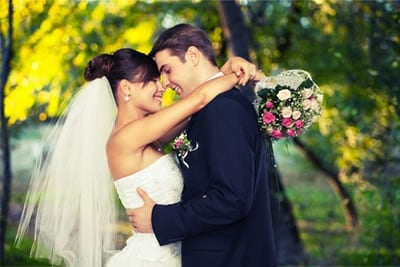 Are you wondering how you can make the most spectacular day of your life even better? If you have a wedding coming up, odds are you have been working day and night to figure out the answer to that question. With things falling into place, it can seem like the end is in sight and there is no more work to be done! While each day gets you closer and closer to the big day, there are always more details to tweak to get just right for your wedding day. When going over the sequence of events on your wedding day to make sure you aren't over looking anything, don't forget about the transportation. While getting from point A to point B on your wedding day may seem like an after thought, it really is one of the most important parts of making sure things go according to plan! By getting your own wedding limousine or party bus, you'll be able to have dedicated transportation with these perks!
Plenty of Space
The last thing you want to be on your wedding day is late and the second to last thing you want to be is uncomfortable! With a party bus or limousine, you won't have to worry about either. With many different size options to choose from, you can pick just the right party bus or limousine for your group. By getting just the right vehicle, you can make sure everyone has plenty of room to stretch out and relax as you make your way around town. As your time on the bus or in the limo may be some of the only downtime you will have for the entire day, it's crucial to make sure you are as comfortable as possible!
Riding in Style
Everyone strives to look their best on their wedding day and you probably aren't any different! Many people even go on "wedding diets" to look the absolute best they can for the wedding photos that will last for decades to come. With so much time and energy being spent on your appearance for your wedding day, why should your wedding day ride be any different? With a party bus or limousine, you will have the best you can get in transportation when it comes to style!
A Personal Experience
Getting your own party bus or limousine for your wedding day from a professional Metro Detroit wedding limousine rental company will allow you to personalize your entire transportation experience. With a dedicated driver who is experienced and professional, you can make your experience your own by having special drinks or snacks available when you get on board. In addition, the driver will be completely on your schedule so you call the shots!
I'm Searching for the Best Wedding Limo Service Near Me!
With your wedding day being as special as it is, why not go all out on your transportation? Having the best in wedding transportation will allow you to enjoy every single moment of your wedding day. Call Rochester Limousine today to book your limo or party bus and make even the minutes spent on the road, fabulous ones.  We Are Detroit's Choice for Wedding Limo Service.