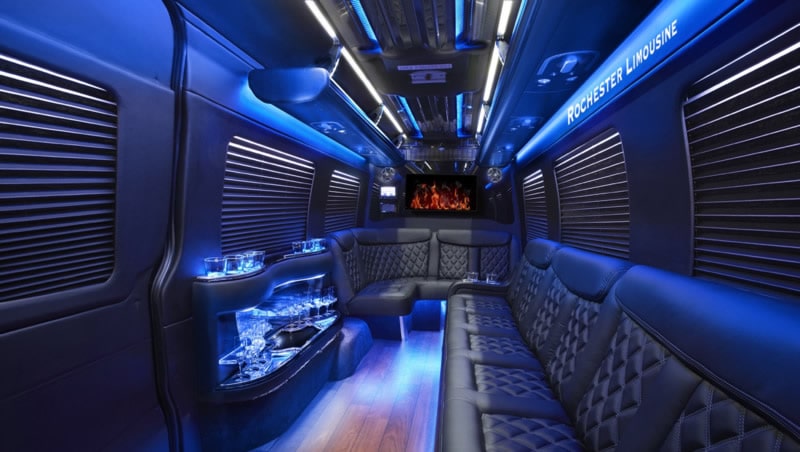 Why Should You Get a Bachelor Party Bus?
Before you make your vows in front of all your friends, family, and soon to be new family, there is an important night that needs to take place. If you haven't made plans for your bachelor party yet, it may be time to start thinking about how you will spend the evening. While many people opt to rent out a room at a bar or club, this can lead to frustration because you may want to head somewhere else during the night but will feel obligated to stay.
Lucky for you there is an alternative to staying in one place for the night of your bachelor party. With a Shelby Township party bus rented out for the evening, you'll be able to spend the night with the people you want to, wherever you want to. A party bus is the ultimate way to remain flexible for the night while still being able to have a great time and enjoy your last big night out as a single man. If you haven't thought about getting your own party bus before, these are just a few benefits you should consider.
1. A Party Bus Allows You to Hang Out Where You Want, When You Want
While it's usually best to have a rough idea of where you want to go for the night of your bachelor party, none of the plans need to be set in stone except for these two things. The first thing that needs to be figured out ahead of time is where you will be picked up when the night begins. The second order of business is what time you will be picked up. Other than those two crucial factors, everything else can be flexible. If you don't really like the vibe at the first bar of the night, you can head out after 20 minutes. If things are going well there, you could end up staying there the whole night if you want.
2. A Party Bus Keeps Your Group Together
Traditional barhopping can lead to lost friends and a night of confusion. When you have a Shelby Township party bus rented out for the night, this becomes a thing of the past. You and your group will always have a place to reconvene and gather yourself before you head to the next bar.
3. A Party Bus Makes the Best Use of Your Time
Party buses are made for just that – partying. With your own bus bringing you into the city and then from bar to bar, you'll be able to make the best use of your limited time with your group. You can get your party started as soon as you get on board with your own favorite drinks ready to go as soon as you are. No other bachelor party option allows you to keep the party going as you move from place to place.
Ready to Reserve Your Shelby Township Bachelor Party Bus?
These are just a few of the reasons a Shelby Township party bus makes for an unforgettable bachelor party. To learn more or to make your reservation, contact Rochester Limousine today!
Call Rochester Limousine: 248.289.6665