Stretch Your Wedding Plans with Your Own Limousine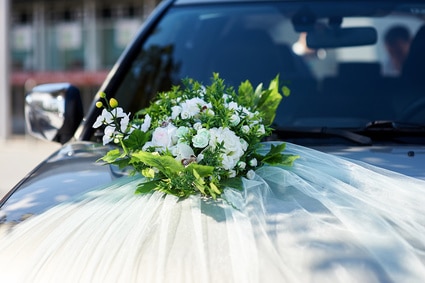 Wedding planning can be a pretty significant undertaking. With everything that needs to be done from venue selection to picking out your table linens, it's important to keep the end goal in mind. Many people look back on their wedding with fond memories, and all the hard work that goes into planning the big event is definitely responsible for many of those memories. When finalizing all of your wedding day plans, make sure you have a way of actually getting to your wedding. While it seems obvious, many people leave this to the last moment!
If you haven't yet figured out exactly HOW you'll be getting to your own wedding, you have stumbled upon the perfect article. Booking Sterling Heights limo service for your wedding day is not only a ton of fun, but also an extremely practical way of getting to the venues given the complexities of the day. If you haven't considered getting your own limousine for your special day, here are just a few of the benefits to getting your own wedding limo.
1. Comfort is Key
When you are in the final moments before walking down the aisle, there will probably be a lot on your mind. With all the emotions you'll be experiencing, you probably won't want uncomfortable to be one of them. When you reserve Sterling Heights limo service, you'll have plenty of space to stretch out and relax. With all this room for you and your bridal party to relax, you'll be sure to have a clear, calm mind when you walk through the doors of the venue and make your way down the aisle.
2. Keep Your Bridal Party Close
Odds are the people in your bridal party are there for a reason – they are the people closest to you in your life. Being that this is most likely the case, doesn't it make sense to keep them as close as possible as you make your way to your wedding venue? Having your own limousine for your wedding party will ensure there is room for everyone you want to have nearby before the day really gets started.
3. Make the Most of Every Moment
If you want to get the party started a bit early, maybe on the way to the reception from the ceremony, a wedding limo would be your best bet. You'll be able to enjoy your first celebratory cocktail as you make your way from place to place. As it's legal to enjoy some adult beverages in the back of limousines, you won't have to worry as you sip your first glass of champagne for the night. You can also arrange to have some light snacks in the back of the limo for you and your bridal party to enjoy to tide you over until dinner.
Book Sterling Heights Limo Service Today
To learn more about Sterling Heights limo service and to rent your own, contact Rochester Limousine by calling:248.289.6665
Do you have an upcoming bachelor party and need to book a Shelby Township party bus?
Be sure to read our article: Book a Shelby Township Party Bus for Your Bachelor Party