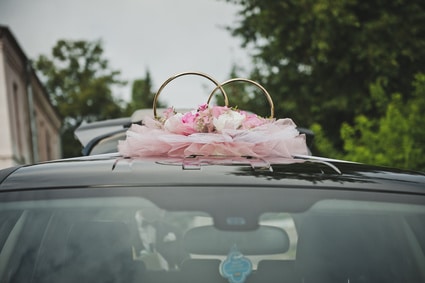 Putting the plans down on paper for your wedding is no easy task. After all, as one of the most memorable days of your life, you deserve to have everything just as you want it. This includes the large things like where you will have the ceremony and the reception, but also includes the finer details like what color the table clothes will be. With all the planning that goes into the big event, it's no wonder many people spend months and sometimes years planning their wedding. Lucky for you, there are people and companies in all industries that specialize in making sure every detail of your wedding is perfect. This includes caterers, decorators, and party planners. While many people tend to focus on the event itself, it's important to remember the moments leading up to the wedding too. If you haven't figured out how you will actually be getting to your wedding yet, now would be a good time to start. With a Waterford wedding limo, you won't have to worry about making additional plans or the quality of your experience. If you have yet to determine your ground transportation for the day of, consider these benefits to having your own wedding limousine.
1. Class and Comfort
With a professionally chauffeured wedding limousine bringing you and your wedding party to the venue, you'll enjoy the world-class comfort only a limousine can provide. When you get inside, you'll be greeted by as much space as you could ever need and plush leather seating. With everyone dressed up in his or her finest wedding attire, you won't want to be cramped for space. With your own limousine, you won't be hearing any complaints from anyone saying they don't have enough room. Not only will you be comfortable but you will also be reminded that the day is really all about you. By the time your ride to the venue is over, you'll be feeling like royalty as you make your way down the aisle.
2. Reliability
Professional wedding limousine companies are experienced in the wedding industry. With their years of experience, they know what it takes to make sure your wedding transportation goes according to plan. In addition, you won't have to worry about whether or not they will be on time. Wedding limousine chauffeurs know how to provide reliable timely service to make sure you have nothing to worry about.
3. Safety
Not only will your wedding limousine chauffeur make sure you get to where you need to go on time but they will also do everything in their power to get you there safely. Knowing your vehicle has passed all safety inspections and that your driver is properly licensed and experienced can allow you to focus on the day ahead.
Book Waterford Wedding Limo Service
To learn more about reserving Waterford wedding limo service and to see what vehicles are available, contact Rochester Limousine today!